<![if !vml]>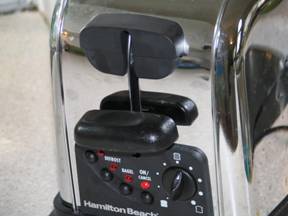 <![endif]>
1 Plug toaster in. Put bread in slot and pull sliding lever down till it clicks
<![if !vml]>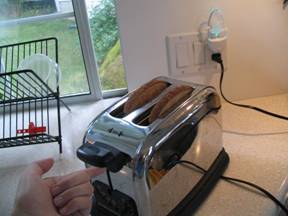 <![endif]>
2 When toast is done it will pop up some.
The lever can be lifted slightly up to make the toast easier to grab. Pull the toast out and put on a plate
<![if !vml]>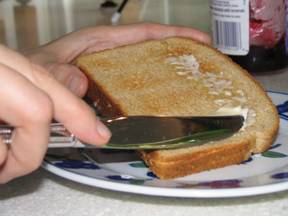 <![endif]>
3 Use the knife to apply the butter first.
Do this as soon as possible so the butter melts. Scrape excess butter back into butter dish.
<![if !vml]>
<![endif]>
4 Take one spoon of jam out onto the toast. Spread it with a knife.