<![if !vml]>
<![endif]>
1 Wash the skins of the vegetables and fruits. This removes pesticides, herbicides and insecticides that are poisons.
<![if !vml]>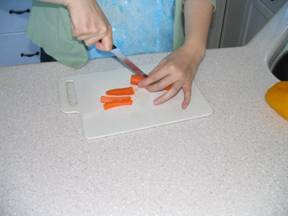 <![endif]>
2 Always cut on a cutting board. Cut the carrots into 2 inch lengths. Cut each length in half and then in half again.
<![if !vml]>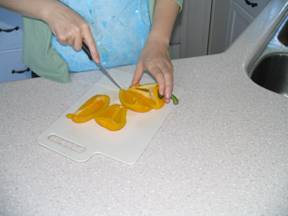 <![endif]>
3 Cut the pepper in long chunks. Then slice them into lengths.
<![if !vml]>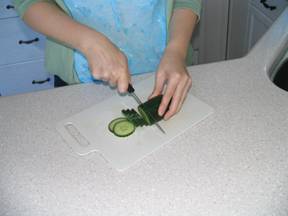 <![endif]>
4 Cut the cucumbers into coins. Dad prefers the skin peeled off first.
<![if !vml]>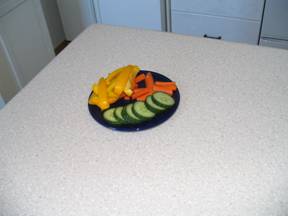 <![endif]>
5 Serve the vegetables on a plate
Other good vegetables to use include:
snow or sugar peas
radishes
tomato wedges
avacado
baby lettuce leaves
parsely
Adding some cut up fruits work too :
strawberries
apples
grapes
bananas
watermelon
cantelope